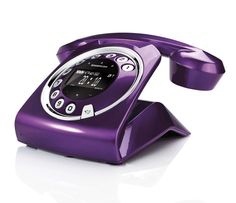 SmartMail Inbound Faxing Services
TNN's SmartMail Fax service provides the subscriber a fax number; either a local number or a toll free number. Facsimiles sent to that number are converted to convenient Adobe PDF files, attached to an email and sent to you. Subscribers can also port their existing fax telephone numbers to SmartMail Fax from other carriers.
The 2.0 version of the service eliminates delivery delays that previously occurred when the system was overloaded with incoming faxes, especially "junk faxes". Using an entirely new software system custom-designed for TNN's Exchange Carrier partner, SmartMail Fax 2.0 can detect large batches of junk faxes and delete them during periods of high traffic.
Also added in 2.0 is a new web interface where subscribers and IT administrators can view, print, and save faxes to any of their company's SmartMail Fax subscribers for 90 days after a fax is received. This feature allows for quick and easy archive retrieval.
SmartMail Fax Outbound Faxing Services
This service is an add-on option to our inbound fax service. We'll provide you with a software program to install on your computer that allows you to send faxes right from your workstation. It even integrates with your Microsoft Outlook Contacts! This service is only available if you have SmartMail Fax Inbound. All faxes sent from your computer are immediately transmitted by our system and delivery confirmations sent to your email client automatically. Database integration is also supported for mass-faxing.
SmartMail Fax Outbound Faxing Services from a Digital Scanner
This service is an add-on option to our inbound fax service. Simply connect a digital scanner to your workstation or Local Area Network and digitize your paper documents from it. Then use your workstation to fax the digitized document. You can also email a PDF file to the fax server to have it sent.
Here's How It Works
We will provide your fax number or we can port your existing fax number from another carrier. All faxes sent to your fax number will automatically be placed in your email inbox as a PDF image file that can be viewed with the free Adobe Acrobat Reader software. Once you have your fax as an image, it can be stored on disk, printed, forwarded, annotated or just deleted. There is no limit to the faxes you receive and no per-fax or other additional charges. If you prefer, we'll issue you a toll-free fax number rather than a local number at the same low monthly rate. A .065 per minute charge applies for all inbound toll-free calls.
FEATURES
NEVER A BUSY SIGNAL. Our system is designed to handle any load of incoming faxes. No matter how many faxes you get, your callers will get through every time.
NO WASTING PAPER AND INK ON JUNK FAXES. With SmartMail Fax, you can simply delete junk faxes without wasting valuable resources. SmartMail Fax never runs out of paper because it provides your fax as a digital document.
NO EXTRA FEES. SmartMail Fax incurs only the monthly account fee (and per-minute charges if you choose a toll-free number). There are never any usage charges, taxes or fees.
SmartMail Fax for Business $25.00
SmartMail Fax for Your Home $9.95